Gifs Of The Week #36
In a full week, there's never enough time to harvest all the fruits produced by a dashboard. Thousands of seeds are sown but a lot of them won't sprout. Others will rear their heads months or years later. Like ignored apples in a kitchen's corner, they've been there for long and you just forget about them. Becoming something you don't notice anymore, they leave you a vague feeling of deja-vu. I'll always be there for these forgotten things and I cross my fingers to fall on them.  Today, Mick Lovell with Claude Sorel, My Cherry Crush, and Dani Daniels, all came to meet me.
A dick brushing another one. A kind gesture, just to say hello. Mick and Claud are giving a whole new feeling to the Eskimo Kiss.
Mick Lovell and Claude Sorel, Bel Ami
Digital makeup can be weird. It looks like she has reptilian eyes. While they were here, they could have change the iris' color to something more fun like violet or gold.
Kacey Jordan, Workout Partner, Passion HD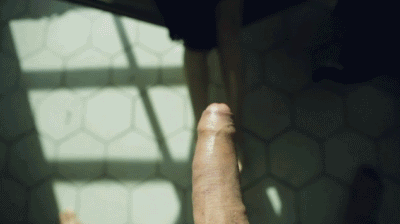 No one can stop  My Cherry Crush having fun and I love it. She would even makes me want to acquire a hammock. Useless decorative accessory that vanished from Ikea stores at the end of the 90's, it had little hype comeback around 2008 before landing again in the garbage for lack of real utility.
My Cherry Crush on Clips4Sale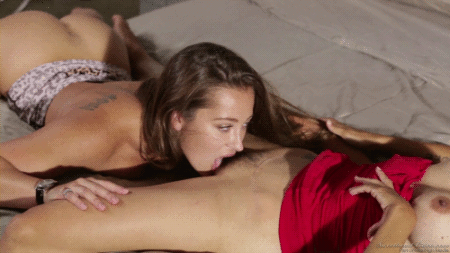 This Porn flick's plot can be summed in more than two lines. Does it mean it's good thing or a bad one? We don't know and no one can give us a clear answer. Dani Daniels is damn cute and she's excused about the leopard printed thing lying on her hips.
Dana Vespoli et Dani Daniels, Girls Kissing Girls, Sweetheart Vidéo
Gymnastic figure of the week: Twerk Split by Rachel Starr. I can't stand looking at it, it hurts my legs and my pelvis. This exercise is reserved to the initiated people equipped with a good comfy sofa.
Rachel Starr, Ballet Housewife Bends Over, PornPros
Cover photo: Tony Kelly
Translated by Duff
Error, group does not exist! Check your syntax! (ID: 23)