Pornhub: Fap For Forest
Pornhub, the site that makes your dick bigger, is never missing an opportunity to show they are more than a random Porn website. After their Insights page full of datas, their hand-picked curated Porn page, their Creative Director challenge and other contest or the lovely Valentine-Day cards on Tumblr, they are now becoming some kind of environmentalist.
For the Arbor Day, they created a campaign called Pornhub Gives America Wood which promises to plant a tree for every 100 video watched in their Big Dick category. A good initiative for Mother Earth that claims so far over 12,000 trees to be planted. Indeed, the only thing we wonder know is where and when they will grow this embryo of forest?  Thanks to an AMA request on Reddit, we have a beginning of answer:
Does each person have to watch 100 videos or for every 100 videos watched? (Just in case.) // For every 100 videos watched by any visitor

Entire video or 30 seconds? // 30 seconds counts, no need for endurance training

Which trees are you planting? //  Depends on which charity we end up selecting and which trees are ingenious to the region that they are in.

Where are you planting them? // We plan to go with one or more charities that will help us plant trees around the world.

Why only the Big Dick category? // Because it's about giving America wood for Arbor Day so we chose the woodiest category.
[youtuber youtube='https://www.youtube.com/watch?v=p8F4dJDDqmQ']
Porn and Forest reminds me the Fuck For Forest (FFF) story. Based on the idea that sex can literally save the wordl, FFF is the first eco-porn NGO ever, where a bunch of desperate hippies are raising money for the nature's sake by selling movie of them having sex.
"Make use of your sexual super powers. Help FFF to protect nature and show a living picture of sexuality. Lets all get fucked!".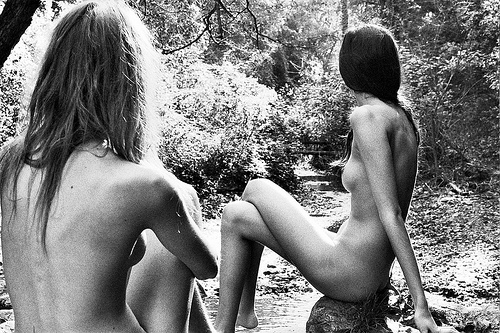 We hope this Pornhub wood campaign won't finish like the breast cancer awareness case two years ago: Save the Boobs. 1 cent was aim to be given to the Susan G Komen Foundation, for every 30 video watched on Pornhub. 75.000$ were raised but it appears that the foundation refused the donation and asked Pornhub to stop using their name.
Error, group does not exist! Check your syntax! (ID: 23)